CTIC 2020
8th International Workshop on
Computational Topology in Image Context
May 27 - May 29, 2020
Author Guidelines
Format:
Papers must be written in English and should be no more than 14 pages in length. Proceedings will be published in Lecture Notes in Computer Science by Springer. Hence, all submissions must strictly follow the LNCS guidelines and formats.
Submission:
Papers must be submitted electronically via the easychair on-line submission platform. Prior to submitting a paper, authors must register and log in to that platform.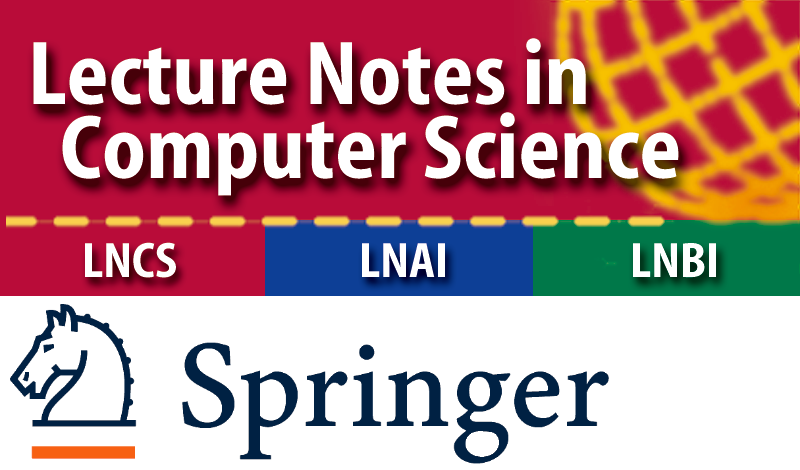 Review process:
All papers submitted to CTIC2020 will be reviewed by at least two members of the Scientific Committee, who will give detailed comments. If the submission gets accepted, the authors will be able to submit a revised ("camera-ready") version that takes into account the feedback of the reviewers. Accepted papers will be published in LNCS by Springer, after receiving the revised and corrected versions and copyrights forms.
Copyright form:
It is also essential that the authors of accepted papers sign this copyright form and send us in the zip with the final version of the paper. It is different from previous versions of the same form from Springer (that it is now referred as Springer International Publishing). Please make sure to correctly fill out the copyright form. For example, only authors employed by the EU (as an institution) tick that particular box (some authors seem to think that if they work in a country in the European Union, they have to tick that box, which is not true). Equally, the box for US Government employees should only be ticked by US Government employees.