Venue
CVWW2005 will be located at the Castle Zell an der Pram in Upper Austria.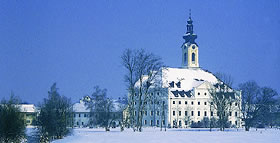 A-4755 Zell an der Pram
Schlossstraße 1
Tel. 0043 / 7764 / 6498
Fax 0043 / 7764 / 6498 - 915
e-mail: lbz-schloss-zell.post@ooe.gv.at

Click here to see a map:
Travelling by car:
Recomended route (from Vienna):
- Autobahn A1 direction Salzburg
- Knoten Haid go right to A25/E552 in direction Passau/ Wels
- Autobahn A8 direction Passau
- Leave Autobahn A8 on Exit Pichl bei Wels
- B137 direction Grieskirchen / Schärding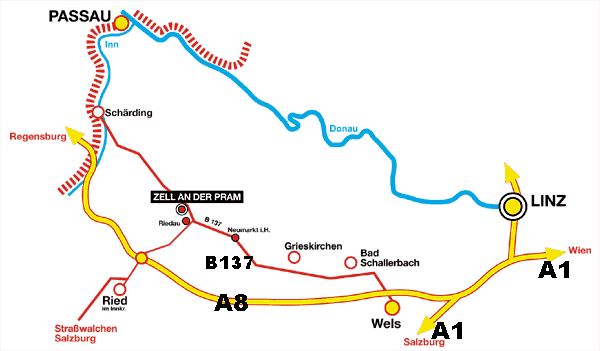 Travelling by train:
There is a train station in Zell an der Pram (10 minutes to walk to the castle).
Train connections to Zell an der Pram can be found on the OeBB webpage .
Some information about Zell an der Pram: