Welcome to PRIP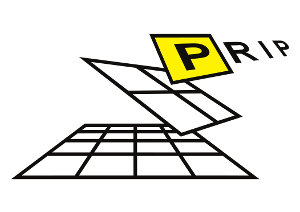 Modern sensors, like digital photo and video cameras, measure huge amounts of data day-by-day. Pattern Recognition and Image Processing aims at the extraction of information from such data.
Usually, the information to be extracted is related to pieces of data from the same environment that gives them meaning. Typical applications are tasks like autonomous navigation, the detection of anomalies in medical images or the prediction of an eruption of a volcano.
Simple tasks like the detection of human faces are already solved and solutions are commercially available in digital cameras. However, there is still a large number of complex tasks that require the system to incorporate knowledge to be efficiently used to enhance the recognition results and to give semantically appropriate interpretations. Such knowledge could be about the characteristics of the camera system, the composition and structure of the environment or the available processing strategies.
The large amount of data to be processed requires sophisticated representations that are both efficient and robust with respect to noise and distortions in the measurements.
Some problems may seem hopeless to solve at a first glance, but there are wonderful "natural" systems solving extremely hard tasks nearly effortlessly. We can learn by better understanding the human/biological perception mechanisms.
---
"Konferenzschnuppern" for female master students
Are you interested in pattern recognition and image processing? Have you ever wondered how it would be like to visit a scientific conference and learn about the state of the art from the researchers in person?
If yes, you should apply for the "Konferenzschnuppern" program. This program allows you to come along with one of the researchers of PRIP to a conference, where your travel will be financially supported with up to € 1000 by the faculty. The same applies to PhD students giving a talk under "Doktorandinnen ans Rednerpult".
Upcoming conferences/workshops
For more information contact us via Email.
Contact: Mail: webmaster(at)prip.tuwien.ac.at | Tel: +43.1.58801.193301 | Fax : +43.1.58801.193309
2014-2018 PRIP,
Impressum
/
Datenschutzerklärung
This page is maintained by Webmaster ( webmaster(at)prip.tuwien.ac.at ) and was last modified on 29. August 2018 11:48